Installing CentOS 7 AArch64 on Mustang
This will be a brief walk-through for the install process for installing CentOS 7 on Applied Micro X-Gene (Mustang) ARMv8 hardware.
1. Prerequisites
Your APM X-Gene hardware must have:
A UEFI bootloader. If you have an older uboot board, please refer to the Fedora documentation on migrating from uboot to uefi

Firmware version 1.15.10 or higher
Serial console access via null modem cable
2. USB Installation
Download the boot.iso and dd it to a usb stick.

Insert the usb stick into the bottom usb port below the network port.
Boot the Mustang board and interrupt the boot cycle by pressing any key. Select the 'Shell' option at the menu

At the shell prompt, type FS1:\EFI\BOOT\BOOTAA64.EFI # If you get an error here, try FS0: instead.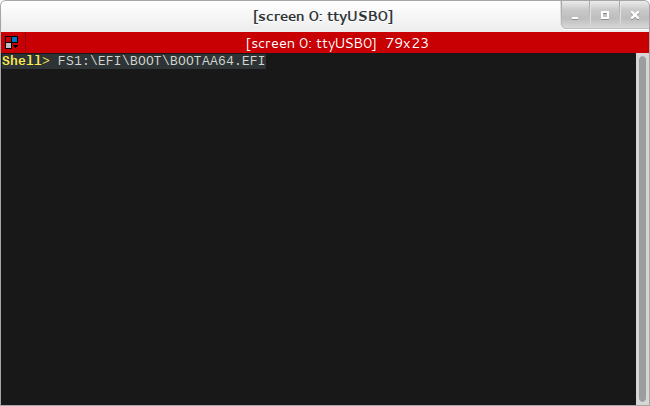 At this point, you should see the install menu provided. By default, it will perform a network install from the buildlogs repository. If you want to point to a local mirror, you can edit that here by pressing e and changing the url. It may take the installer a little while to load, as the image is around 250MB to download.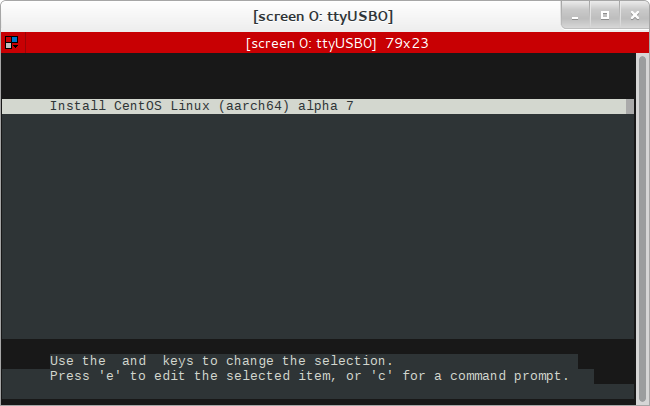 Next you'll be prompted for the VNC or text mode installer. The VNC installer is highly recommended.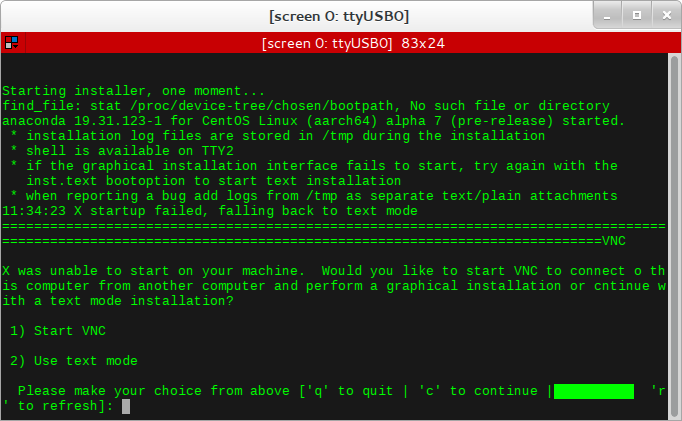 Connect via vncviewer to the provided target, and continue with the install normally.